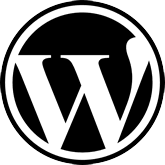 We've noticed that a lot of our customers use the WordPress blog platform. We've been using WordPress ourselves and like it a lot. Here's a couple of the most popular plug-ins for WordPress:
Akismet Anti-spam – Efficient anti-spam plugin for your blog, which blocks most spam comments. In order to install this plug-in, you'll need an API key, which you can get by registering at WordPress.com (for free).
WordPress DB Manager – Perform back-ups of your WordPress database, easily and quickly. You can also optimize your database without using phpMyAdmin or other database tools.
PHP Exec – Makes it possible to run PHP scripts one or more places on your blog, where PHP is otherwise not accepted.
Extreme Video – Insert YouTube or Google Videos in your blog. The newest version also makes it possible to upload your own videos in .avi, .mpg, or .mov (QuickTime) format.
Social Bookmarks Bar – Makes it easy for your visitors to add your blog to Digg, Technorati, Reddit, and many other social networks.
For more plug-ins, take a look at wordpress.org/extend/plugins.
Update 2011: Some of these plug-ins are no longer maintained, or have been replaced by new plug-ins. Use the above links at your own risk.