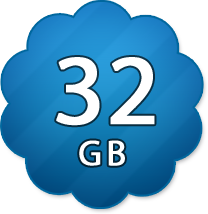 Last year, we doubled the disk space available from approximately 7 GB to 15 GB, and now we're doing the exact same thing… again! From today, every customer has more than 32 GB of space available on their hosting accounts.
The disk space is still increasing all the time, so that you always will get more space as time passes.
32 GB ought to be enough for anybody – however if it is not the case, send us an email in order to purchase additional disk space.